Here's how the Venice Beach BID has been working to serve our district in March 2019.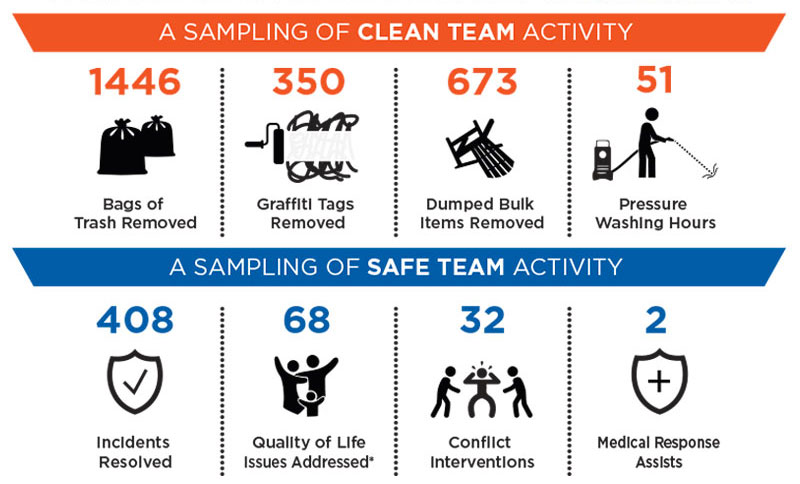 VENICE BEACH BID IN THE COMMUNITY
Local Hiring and a Pathway for Our Unhoused Community Members
When we started the BID, we promised you that hiring local would be a priority. So we're happy to report that almost everyone on our Clean Team is now from the local area. Another important goal of the BID was to provide a pathway out of homelessness for those who want it. To date, our Clean and Safe Teams have been successful in helping nearly half a dozen unhoused people in Venice get into the Chrysalis program and gain employment on our Clean Team.
Please Call Us!
We're happy that more people in the district have learned about VB BID and are calling for services. We can respond much more quickly and effectively via dispatch than we can to an email or website contact. Phone calls provide us with more accurate information and also help us in tracking the services we provide – so we can report back to you in our next update!
---
Click to download a PDF file of the Community Update
---
*Includes noise complaints, misuse of bikes and scooters on public walkways, and public drinking/smoking/urination/defecation.
Clean Team data is provided by Chrysalis. Safe Team data is provided by Allied Universal. Activities are reported daily by Clean and Safe Team members, who are employees of Chrysalis and Allied Universal, respectively. Chrysalis and Allied managers compile these reports into a monthly summary. The VB BID relies on our vendors' decades of BID expertise for the statistics we provide.