Venice Beach Business Improvement District continues to create and advocate for a Clean & Safe Venice Beach. Take a look!
---
VB BID AT WORK FOR YOU
Check out our 2023 Stats here.
In Q1 2023, Clean Team tackled several large scale projects including:
---
In Q1 2023, Safe Team reported these major-incident outcomes:
Our community engagements and connections led to successfully reuniting a missing person with their family
Safe Team rapidly responded to a fire near Windward Avenue, notifying the fire department, providing crowd and traffic control, and ensuring that the surrounding area was kept safe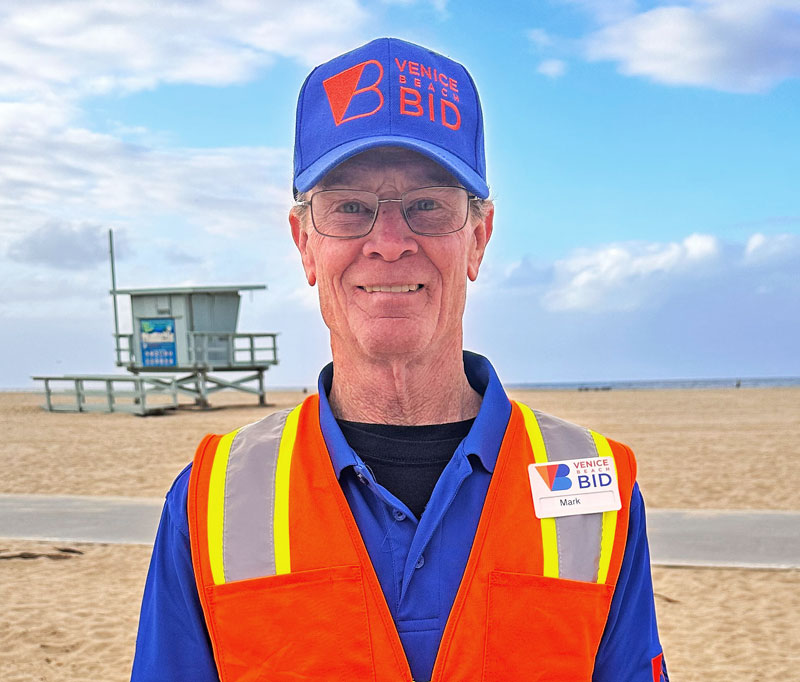 MEET OUR TEAM
Mark Clark, Clean Team Manager
Our new Clean Team Manager, Mark Clark, comes to us from the Arts District BID where he was supervisor. Mark joined Chrysalis five years ago and quickly accepted and shined in leadership roles. He has a passion for graffiti removal and landscaping. Mark hit the ground running and is already making improvements throughout our District!
---
NEW SERVICES FOR YOUR BUSINESS
Available to all properties and businesses within our district.
Trash Talk: Better Management Can Equal Lower Costs
Last month, Athens Services presented their business-focused waste management and recycling methods at our Board Meeting. They addressed issues Venice Beach faces such as limited dumpster space and implementation of new mandates by the City of Los Angeles.
The Venice Beach BID is partnering with Athens to implement improvements, including a split bin (recycling/trash) which could save money and space. We'll come out to your business to conduct site-specific waste assessments, provide recycling/organic waste training, and help you determine best practices to improve waste management.
To sign up for our trash management service, email admin@venicebeachbid.com.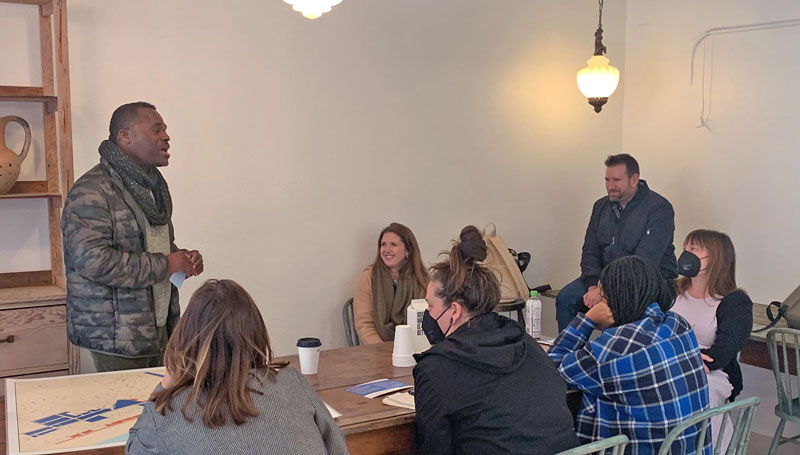 Let's Talk Safety: Tips and Training to Help Keep Our District Safer
Our VB BID Safe Team wants to ensure that you and your business/property stay safe! We will come out to address your site-specific concerns, give our recommendations, and provide services for issues we can address. The Venice Beach BID also provides FREE onsite training in basic de-escalation techniques as well as disaster preparedness and response. If you're interested, please contact admin@venicebeachbid.com.
Come Celebrate
EARTH DAY VENICE
on April 22, 2023
Join Councilwoman Traci Park as she continues helping to revitalize the Rose Avenue area with a Venice celebration of Earth Day! Live street art, music, food and fun! Enjoy a free, family-friendly community gathering.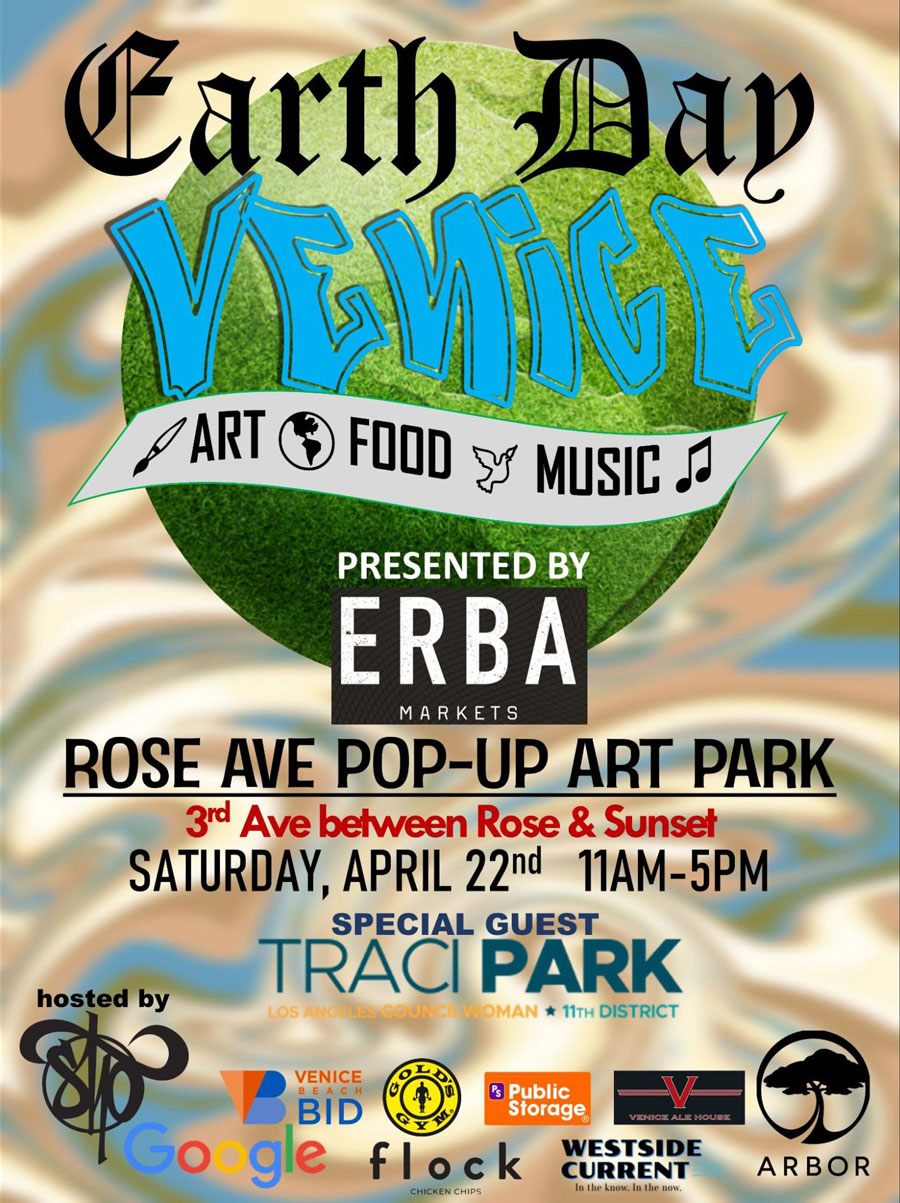 Join in the
VENICE BEACH GAMES
on July 29, 2023
Enjoy a sun-soaked celebration of sports at the world's greatest beachfront recreation center!
Many sponsorship opportunities are available to local businesses. Contact Alex Stowell at alex@venicepaparazzi.com to learn more.
Venice Beach Games 2023 is produced by Venice Paparazzi, in collaboration with L.A. City Recreation. & Parks and the Venice Beach BID.