Information from the Sanitation Department:
We wanted to share the new information below with the community. You can call always call the BID at 310-396-8243 to report illegal dumping within our boundaries. We will dispatch personnel who will either remove the items, or we'll call 3-1-1 if we are unable to take it.
Let's keep Venice beautiful, together!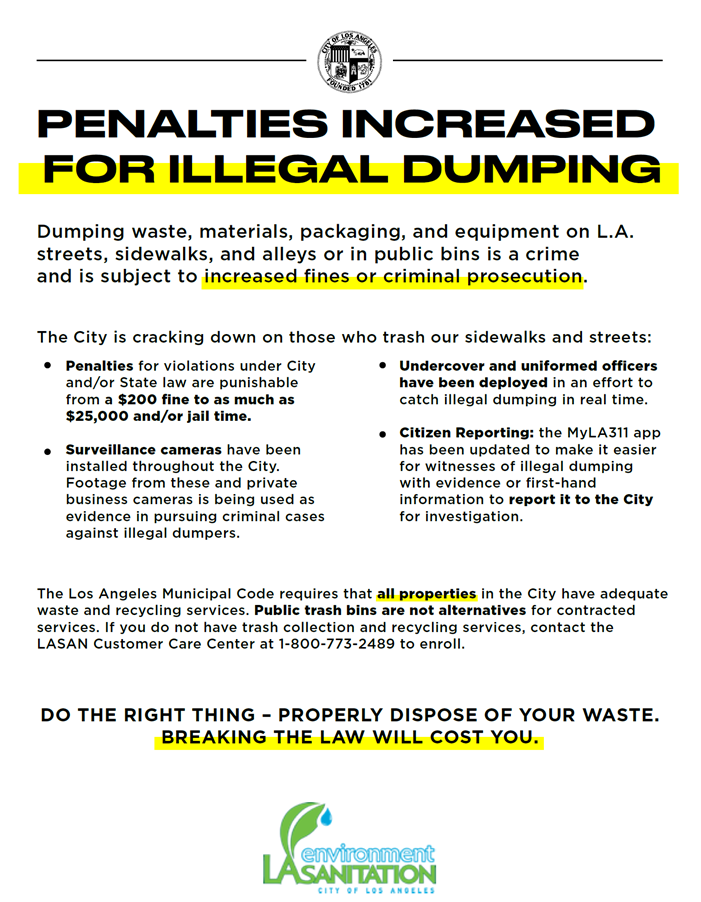 Our December board meeting was attended by Zachary Gaidzik, who serves as Sheila Kuehl's Field Deputy for the West/Metro Los Angeles Office. During his presentation, he mentioned a new mapping tool being used to help with housing the homeless. Many people asked for more information so we have supplied it here:
LA County Unveils New Mapping Tool to Help Facilitate Housing for the Homeless
Los Angeles County recently unveiled a multilayered, interactive GIS planning tool designed to guide urgent efforts to create interim and supportive housing to address the homelessness crisis. The map makes it possible to view the homeless population data geographically, while adding layers that show existing supportive and interim housing, as well as housing that is currently being developed.
For more information, please visit the links below.
Our first Board Meeting of the year will be Friday, March 20, 2020 at 10AM at Mishkon

Tephilo.

The public is welcome to attend.
Please Call Us!
In an EMERGENCY situation, please call 911 before notifying the VB BID. To request service for non-emergency incidents, call our dispatcher at 310-396-VBID (8243).