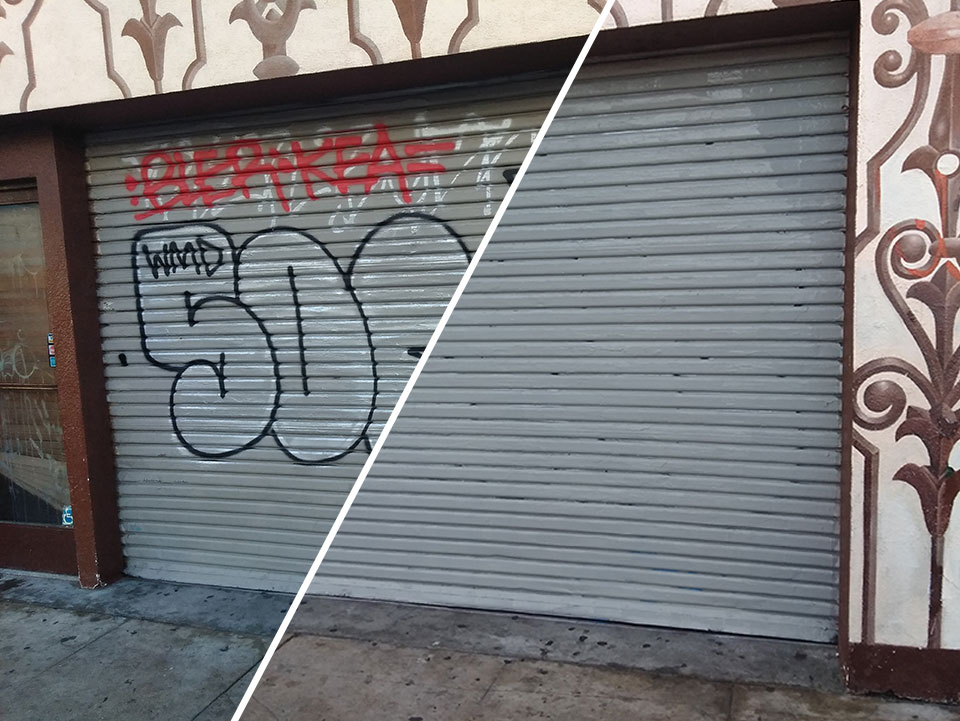 Did you know that graffiti removal services are available – at no extra charge – to every property within the VB BID? All you need to do is call us at 310-396-8243.
Paul Williams (our Clean Team Works Supervisor) and his league of extraordinary cleaners are doing super work with our new power paint sprayer. In September, the BID approved the purchase because the sprayer saves time and money by allowing our team to eliminate large amounts of graffiti in minutes instead of hours.
The team is very pleased with the sprayer's accuracy and control. As you can see from the images below, you get a beautiful removal job and all the adjacent artwork is left looking better than ever without distracting tags. And once the overall painting is done, it's easy to touch up any additional tags with a brush or a roller – using the same paint, so the color will match perfectly. Super clean, super fast!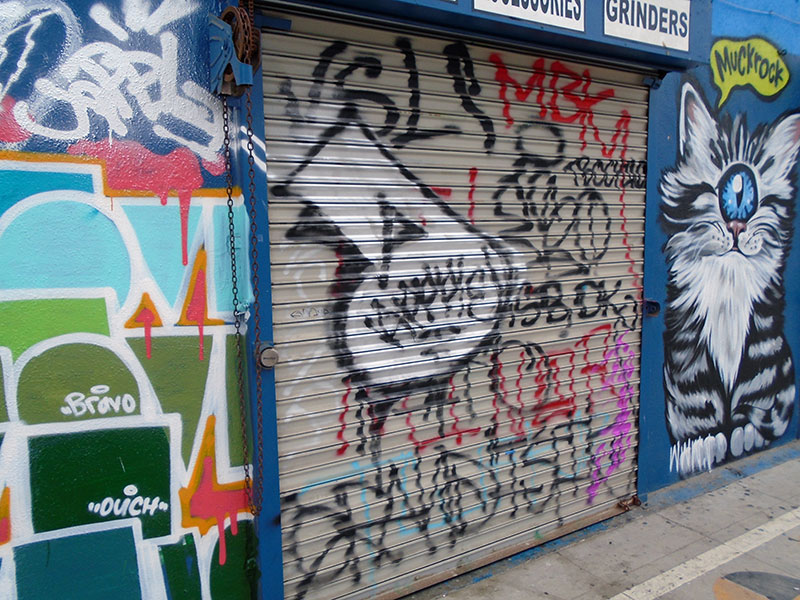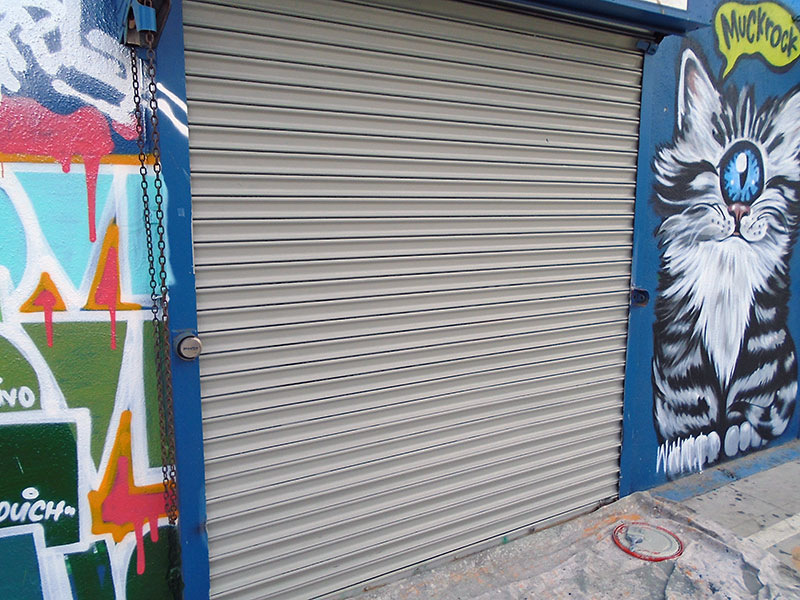 In October, the Clean Team sprayed 64 roll up doors in Zone 1. And in Zone 2, they hit for the fences. What a difference a Clean Team makes!
We Supply Standard Colors – or You Can Provide a Custom Color
If you need graffiti painted out on a property within the Venice Beach BID, please call us at 310-396-8243. Our team will supply the following standard LA City colors:
• White
• Black
• Whale Gray
• Lampost Gray
• Palomino Beige
• Spanish Brown
• Brick Red (terra cotta)
• Blue (recycle bin blue)
• Green (park bench green)
You can specify one of the above colors, or let the Clean Team use their judgment about the best match. You are also welcome to provide any custom color you'd like us to use. Just let us know your color preference when you call in your request. Depending on the size of your removal project, we'll either spray it or paint it out by hand.
Our Clean Team doesn't wear capes, but we can promise you a super job!